1975 ONE HUNDRED BALBOA GOLD COIN REPUBLIC OF PANAMA 8.16 GRAMS 90% GOLD #2887
1975 ONE HUNDRED BALBOA GOLD COIN REPUBLIC OF PANAMA 8.16 GRAMS 90% GOLD #2887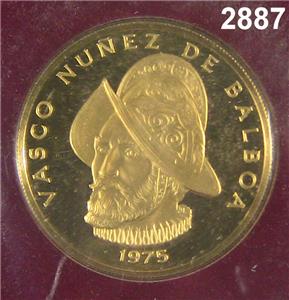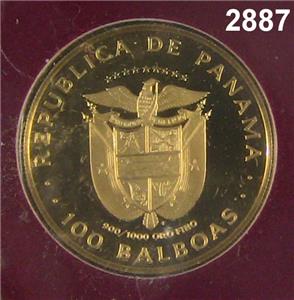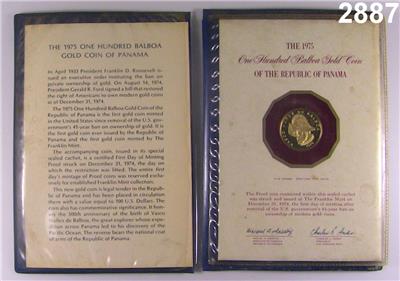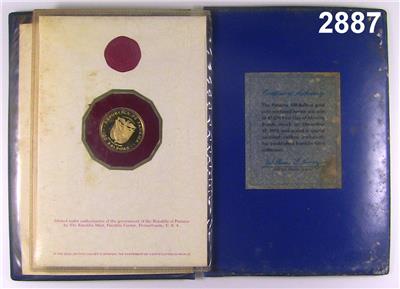 Click images to enlarge
Description
1975 ONE HUNDRED BALBOA GOLD COIN REPUBLIC OF PANAMA 8.16 GRAMS 90% PURE GOLD! STRUCK BY FRANKLIN MINT 12/31/74 1ST DAY AFTER REMOVAL OF U.S. 41 YEAR BAN ON OWNERSHIP OF MODERN GOLD! #2887
COIN SEALED INSIDE FRANKLIN MINT CARD OUTSIDE COVER DAMAGED - COIN PERFECT!
These are pictures of the coin you will get! 
WOW! BID NOW!
Payment
We accept PayPal, or call with Visa, MasterCard, or Discover.
Shipping
SHIPPING COST IS LISTED within each ITEM. Please remember that postage includes actual postage, packaging costs and insurance (which in recent years has become costly). We try to be reasonable! Thanks for your understanding, and being a valued customer! We will try to combine items ordered at the same time!
Terms of Sale
Most items come for a 30 day return priv. UNLESS noted in the listing. Bullion related items do NOT have a return as the metals are volitile. Please call or email to confirm any questions. 
PLEASE NOTE: Serial numbers shown on item listings, as well as Currency raw and certified are not printed on items. These are OUR photo identifiers ONLY. 
About Us
We have been a seller for over 20 years online. Feel free to call for help. We are as CLOSE to YOU, as sending a message to us!
Contact Us
Feel free to send us a message, and will reply as soon as possible with an answer! Thanks, Robert